Education, Communication and Environmental Accounting
Chugai conducts systematic environmental education and training.
Environmental Education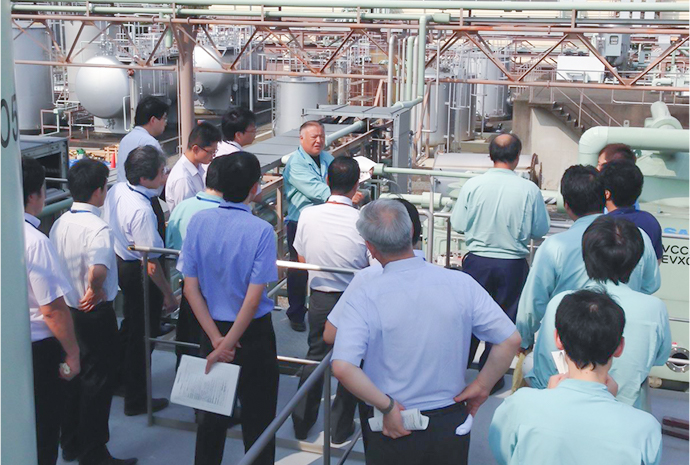 The Chugai Group believes that findings and problems identified by internal environmental auditors with global knowledge and perspective play an important role in supporting effective governance, and we are focused on developing internal environmental auditors with global-level capabilities.
Since 2014, we have utilized the Organization Employing Auditors (OEA) scheme of the International Register of Certificated Auditors (IRCA; England) to maintain and standardize the caliber of our internal environmental auditors. Within the internal environmental audit structure, IRCA-certified (provisional) internal environmental auditors act as leaders of the internal environmental audit team and play a central role in promoting environmental management system (EMS) activities with the goal of contributing to environment-oriented management.
Environmental Accounting
The cost of the Chugai Group's environmental protection activities in 2018 included investments of ¥733 million and expenses totaling ¥1,624 million.
Environmental Protection Costs