Working Moms and Dads
Panel Discussion
Chugai Pharmaceutical has established a working environment that supports the development of the next generation and allows employees to balance raising children with their careers and is actively raising awareness of that working environment to ensure that our employees can keep working without having to resign to give birth, look after their children, or for other family reasons.
We talked to six moms and dads who are working to their full potential at Chugai Pharmaceutical while balancing work and family.
Keiko Hirokawa

Deputy Head,
Clinical Operation Dept.,
Clinical Development Div.
Since 1991

Leads a team of about 30 staff as the Deputy Head of the Clinical Operation Department. Took parenting leave when her first child was born.

Shintaro Nakagawa

Biometrics Dept.,
Clinical Development Div.
Since 2010

Works in data analysis for clinical development as a specialist in biostatistics. Took parenting leave after the births of his first and second children.

Eri Hagiwara

Drug Safety Coordination Dept.,
Drug Safety Div.
Since 2011

Works in safety management of Group companies in Japan and overseas. Took parenting leave when her first child was born.

Shunichi Kimura

Pharmacovigilance Dept.,
Drug Safety Div.
Since 2012

Works in the analysis and management of adverse drug reaction information received from medical institutions. Took parenting leave after the births of his first and second children.

Yuta Nakagawa

MR, Marketing & Sales Div.
Since 2011

MR responsible for university hospital accounts in Tokyo. Took parenting leave after the birth of his first child.

Risa Futamatagawa

MR, Marketing & Sales Div.
Since 2009

MR responsible for general practitioner accounts in Tokyo. Took parenting leave when her first and second children were born.
Culture in which both women
and men can actively take parenting leave.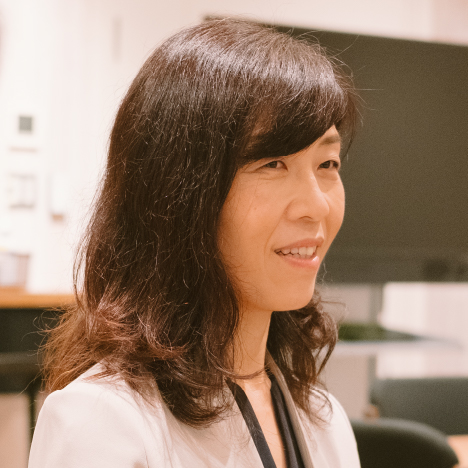 HagiwaraAt Chugai Pharmaceutical today, most employees actively take parenting leave and there is a culture in which others around them are accepting of that. Hirokawa-san, what was it like when you had your child?
HirokawaWhen I had my first child 15 years ago, Chugai Pharmaceutical already had a culture in which it was taken for granted that women could continue working after taking parenting leave. The company has long shown understanding toward balancing family and work.
FutamatagawaIt's the same in the Marketing & Sales Division. When I found out I was expecting my first child, there were already many senior colleagues around me who were flourishing in their careers while also bringing up children. So I had no qualms about keeping working while raising my own child.
HagiwaraThe Drug Safety Division where I work has a high percentage of women, so there are always some employees who are on parenting leave. There were also quite a few people who took parenting leave around the same time as me.
HirokawaThere are more male employees taking parenting leave too lately, aren't there?
S. NakagawaYes. I belong to the Clinical Development Division, the same as Hirokawa-san, and it seems to me that there are quite a few people taking parenting leave. I took it twice, after the births of both our eldest and our second child. The company has established a scheme for men to take parenting leave too, so an attitude that we should take advantage of that scheme has naturally permeated the workplace.
KimuraI have two children as well, and I took parenting leave for two weeks for each of them. When my first child came along, I was in two minds about taking leave, so I talked to my boss about it. I was very impressed that my boss encouraged me to take it, saying that men should take parenting leave as well.
Y. NakagawaThe company is very understanding about work-life balance. My boss said to me, 'There's no need to think about work. Just look after your family,' so I was able to take parenting leave without having to worry.
Full support from the company
on return to work from parenting leave.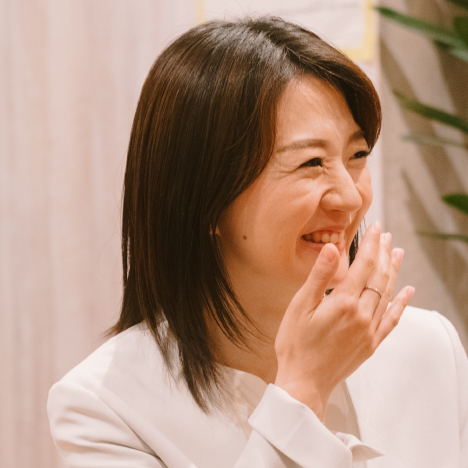 HirokawaI had no problems taking parenting leave, but to be honest, I was a little worried when it came time to return to work. That was because, before my child was born, I had been involved in clinical study projects, which included many opportunities to travel to the medical institutions around the country that were performing the clinical trials for us. But with a small child at home, I could not travel that often. However, my boss was very considerate and assigned me to a position in clinical study planning, which did not involve travel.
FutamatagawaI was also worried when I came back to work. When I had my first child, I took about two years off, but I got pregnant with my second child during that time, so not long after returning to work, I took another two years' parenting leave. That meant that I was away from my job as an MR for almost four years.
HagiwaraThere is no sense of reproach from the company for taking parenting leave in succession, and the company respects the individual's way of living and working.
FutamatagawaThat really is the case. Even so, with a gap of four years, new drugs were brought to market in the time and there were also changes in the medical systems, so I was quite flustered by the gap in my knowledge immediately after I returned to work. Nevertheless, thanks to the environment the company has established for study, including return-to-work training, workshops at affiliated organizations, and self-study through e-learning, I was able to catch up and bridge that gap from my time on parenting leave. I have benefited considerably from that career support framework.
Y. NakagawaThe teamwork style of working has also had been very beneficial in terms of taking parenting leave. At Chugai Pharmaceutical, multiple MRs are assigned to the same medical institution, so while I was on leave, the other members of my team were able to cover for me. That way, my taking leave did not inconvenience our customers and there was no major disruption to operations.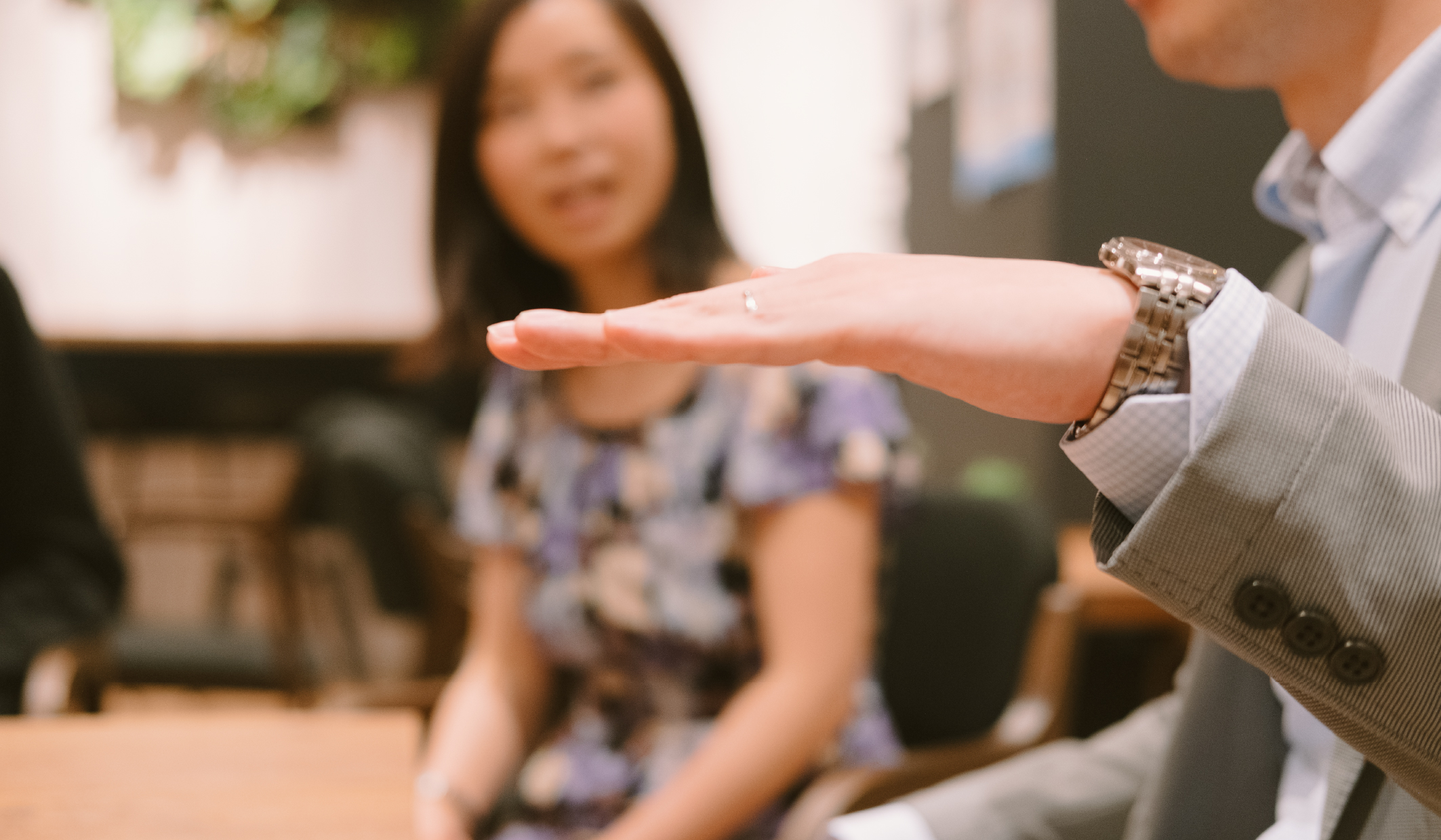 Realizing the importance of time spent
with my children prompted me to
re-examine my working style.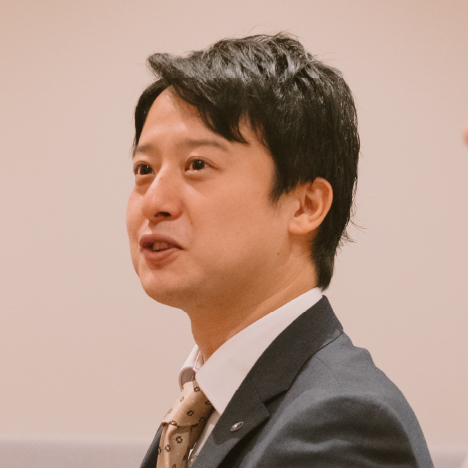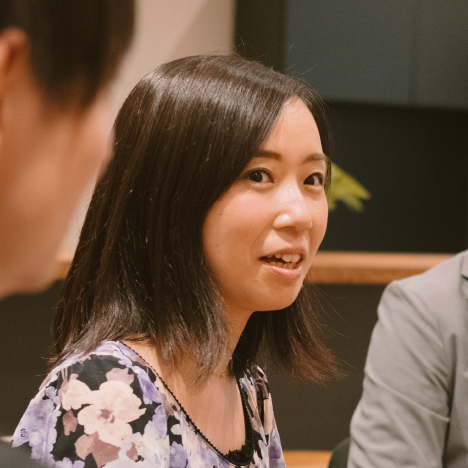 FutamatagawaCould I ask the men what they did with their parenting leave?
S. NakagawaWhen my eldest was born, we had a real battle searching for a childcare center that could take our baby after my wife's parenting leave ended. Competition for places at centers near our house was fierce, so we were also searching in the neighboring wards. In the end, I spent the whole two weeks looking for childcare (laughs). When our second child was born, I wanted to give my wife a break from the pressures of caring for the children, so I used my parenting leave to take the whole family away on vacation.
KimuraIn my case, I timed my parenting leave for after my wife's own leave ended, and I helped with those early days of childcare, when our child would only attend for a few hours at a time to get used to it. When our second child was born, I took my leave immediately after the birth and spent the whole time looking after our eldest.
Y. NakagawaI took parenting leave about six months after my children were born and spent the whole time looking after the house, including cooking for my wife and the children. I had lived on my own for a long time before I got married, so I'm actually quite a good cook (laughs).
HagiwaraIt seems that there is a lot of variety in when people take parenting leave and what they do with it. With small children, it is so hectic and there is so much to do to take care of them, so having the father take parenting leave and give support must be a huge help and be very reassuring.
S. NakagawaWhen I look back on it now, I wish I had asked for a longer period of parenting leave. I wanted to support my wife, so I tried to do many things, but my leave ended before I could get any good at them, which was a shame (laughs).
KimuraWhen I took parenting leave, I realized how much fun parenting is, so it gave me a stronger desire to be more involved in raising my children. I find the time spent in the bath with my children very relaxing and it makes feel happy. It has prompted me to re-examine my own working style, to work more efficiently so I can go home in time for those precious moments.
Y. NakagawaI'm the same. The time spent with my children during my parenting leave felt very precious, and after I returned to work, my thinking changed and I wanted to spend more time with them.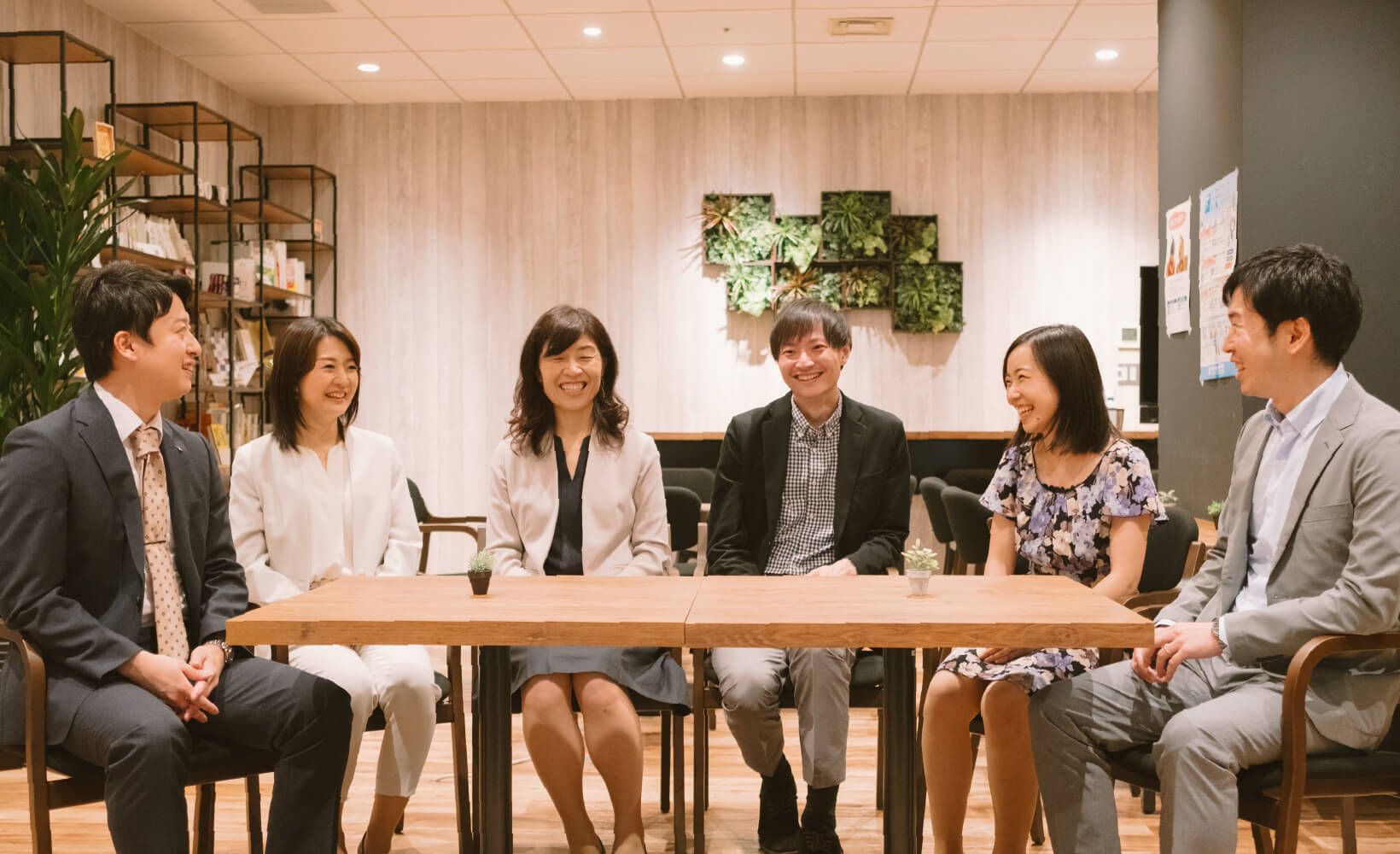 Enhancement of the flextime system
and work-from-home scheme
provides an even more favorable work environment.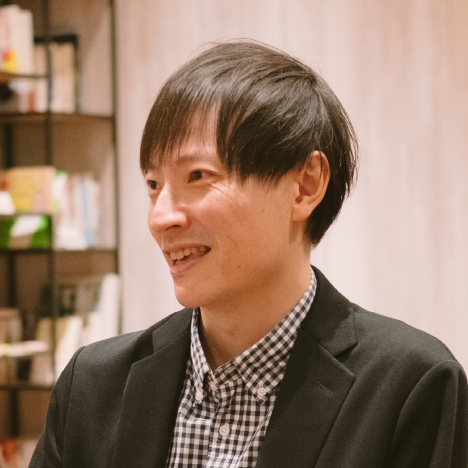 HirokawaLately, working arrangements have become more and more flexible, making it much easier to balance work and parenting. People across the entire company are being encouraged to work from home more, with the aim of realizing work styles in which anyone can increase the productivity of both their work and their family life, for whatever reason, such as caring for children or elderly family members.
FutamatagawaRecently, a new flextime scheme was introduced that allows us to choose our own working hours anytime between 5:00 a.m. and 10:00 p.m. I can do my work more efficiently and at my own pace. For example, early in the morning, before my children wake up, I can concentrate on work such as preparing documents.
S. NakagawaI often start work in the early hours of the morning too. When I do, depending on the day, I might finish work at 2 or 3 o'clock in the afternoon, so I have plenty of time to spend with my child.
HagiwaraWe can even use the work-from-home scheme on an ad hoc basis to suit our own schedules. My job involves a lot of communication with Group companies overseas, so, due to the time difference, I often end up in meetings late at night. By joining in those meetings with overseas Group companies from home, I am able to make time for housework. If I were not working from home, I would often not get home until quite late, so it was impossible to balance work and parenting.
Y. NakagawaWorking from home, we can also adopt a style of stepping away from our work just for an hour or so to look after our children. I often use that scheme so I can do some parenting in between work.
HagiwaraWhen I am in a remote meeting at home, sometimes my child will start to grumble, but Chugai Pharmaceutical's employees are understanding about balancing work and parenting, so they are very warm and don't mind if my child is around.
HirokawaIt is not just the various schemes that are in place; we also have excellent internal websites for the provision of information. The Sukusuku Square website has a great deal of information for employees who are about to embark on childbirth and parenting. It is very helpful because it shows what kinds of schemes and services are available.
FutamatagawaSomething I learned from Sukusuku Square was that, at Chugai Pharmaceutical, when an employee has a baby and when their child starts elementary school, the company gives the child a toy or some other kind of commemorative gift or present (laughs). That sort of kind consideration is very typical of Chugai, isn't it?
There are opportunities for overseas business
travel and promotion even for women with children.
It is all up to the individual.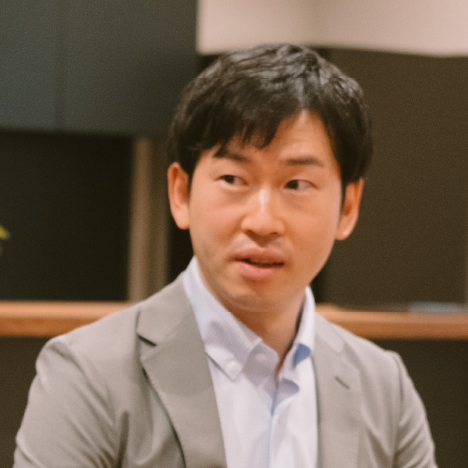 S. NakagawaAt Chugai Pharmaceutical, there is a strong impression that women are really flourishing in their careers even after they have had children.
HirokawaI have built up a long career at Chugai Pharmaceutical and I definitely feel that this company is truly fair and sincere toward its employees. It would never do anything to restrict an employee simply because they have children. As long as you have ambition, the company will let you take on any challenges you want.
HagiwaraIt is just as Hirokawa-san said. Not even two years after coming back to work from parenting leave, with the support of my workplace and my family, I was given the opportunity to travel to the UK on business for a week. A meeting of the responsible officers of the overseas Group companies was to be held in London. Because I was involved in the planning and running of the meeting, I asked my boss if I could also attend in person, and I was given permission.
HirokawaIf you produce the results, it is possible to advance your career, whether you have children or not. I became a group manager when my child was three years old and I was given responsibility for a clinical study project. My career continued to advance from then on, and now, I am in a position of supervising a department with 30 members.
FutamatagawaI had thought that it would be impossible to be a manager and lead a team once I gave birth and had a family. However, just the other day, I had the opportunity to hear a newly appointed female manager talk about her experiences, which made me think that I could advance my own career.
HagiwaraWhether or not you take on a challenge is up to the individual. This is a company where you can grasp any number of opportunities. I want to take on more and more challenges as I balance my work and parenting.
KimuraThat's right. Ultimately, whether or not you build a career is up to you yourself. The same goes for both men and women. The support systems are in place to help each individual realize the career they envisage, and there is an environment in which you can go out and grasp the opportunities with your own efforts. These are two major points of Chugai Pharmaceutical's appeal.
Furthermore, with regard to the concept of work style reforms, which is also gaining attention at a societal level, management and labor at Chugai Pharmaceutical are working together to improve working conditions so that every one of our diverse employees can make the fullest use of their capabilities, regardless of childcare, nursing care, of other family commitments, and to investigate and discuss the organic combination of a variety of knowledge to promote innovation.
You can read about specific initiatives on the following page.
Facilitating Work/Life Balance
*The contents of this article, and the divisions
that the people featured in this article belonged
to and the names of those divisions
are current as of the time of the panel discussion.