Creating a Corporate Culture of Respect for Self and Others
Creating a Corporate Culture of Respect for Self and Others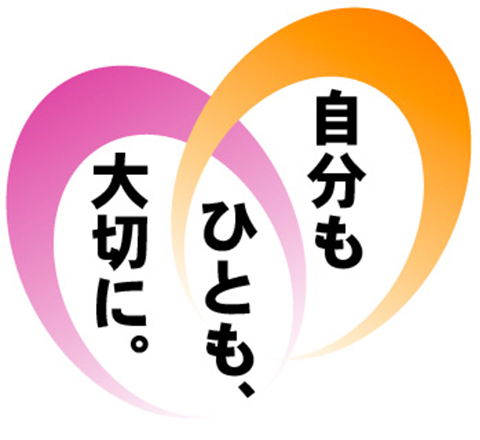 We work to establish workplaces where co-workers value each other based on an organizational climate of respect for self and others.
Among the guidelines for conduct included in the CCC are items that emphasize the importance of respect for human rights and promotion of diversity. Chugai's corporate culture is based on respect for self and others. It is a culture in which individual employees have strong self-esteem, and in which, as diverse individuals interact with one another, they recognize each other's values and promote respect for diversity - in short, we work to create workplaces that are free from harassment and infringement of human rights, and where co-workers value each other.
A corporate culture that respects human rights allows diverse individuals to make the most of their capabilities, thus facilitating improved performance. Moreover, raising individual awareness of human rights and promoting respect for diversity within this culture helps eliminate discrimination and the infringement of human rights in the broader society as Chugai interacts with the public through its business activities and the everyday lives of its people.
CCC and Human Rights Training
Chugai conducts annual training for all employees. In the first half of the year, the content focuses on corporate ethics, and in the second, on respect for human rights.
In the first half of 2019, training was implemented around our revised Chugai Group Code of Conduct ("CCC"), based on a new management policy calling for the creation of shared value, and new initiatives in sustainability and prevention of workplace power harassment.
Training including confirming new content incorporated in and changes made to the CCC, while also reviewing the Company's approach to sustainability, the need to promote sustainability, and the importance of efforts involving SDGs, a global trend.
Further, we also confirmed the importance of preventing power harassment in the workplace and creating a better working environment in which all employees respect one another.
In the second half, training focused on the themes of unconscious bias and health and productivity management.
We confirmed the importance of promoting diversity and inclusion ("D&I") by understanding unconscious bias – an inhibiting factor in D&I – and learning how to respond, leveraging diversity without being bound by unconscious bias.
In health and productivity management, we reviewed the Company's approach to measures against lifestyle-related diseases, one of the priority items, and the thinking behind the Chugai Group Non-smoking Declaration. We gained an understanding of policies aimed at addressing smoking, while also confirming the importance of individual efforts to maintain and enhance personal well-being.
Creating Workplaces Free from Harassment
In addition to establishing the CCC hotline as a consultation service, we have assigned area counselors at each regional management office, plant, and research laboratory, giving employees someone familiar with whom they can consult.
The Chugai Group strives to foster respect for diverse personalities and values, to create workplaces where employees can work with enthusiasm and peace of mind. Accordingly, to prevent sexual harassment and power harassment (abuse of power) in the workplace, we take various measures to educate employees and raise their awareness about these issues, including distributing a sexual harassment prevention handbook to every employee, and working from a handbook on creating workplaces free from power harassment in training for managers. Further, the Chugai Group has put in place employment regulations and harassment prevention rules as part of efforts to address harassment of those who take maternity, childbirth, child or family care leave. Unfavorable treatment of employees for their use of these programs, as well as behavior that creates a hostile work environment for such employees, are prohibited.
We have established the CCC hotline in the company, enabling employees to discuss their concerns freely, and have also established the external consultation service. Moreover, we have assigned area counselors at each regional management office, plant, and research laboratory, giving employees someone familiar with whom they can consult. Harassment consultation training by outside instructors and CCC Hotline personnel is provided regularly for these area counselors and human resource managers to reinforce the knowledge and skills necessary to respond to calls.
We are conducting harassment prevention workshops for managers in each department.
We have been conducting the more practical harassment prevention workshops including maternity harassment and others for managers in each department. We have also incorporated the harassment prevention program into human resources workshops for newly appointed managers. We are aiming to foster harassment-free workplaces where people can work with enthusiasm through these efforts.