INTERVIEW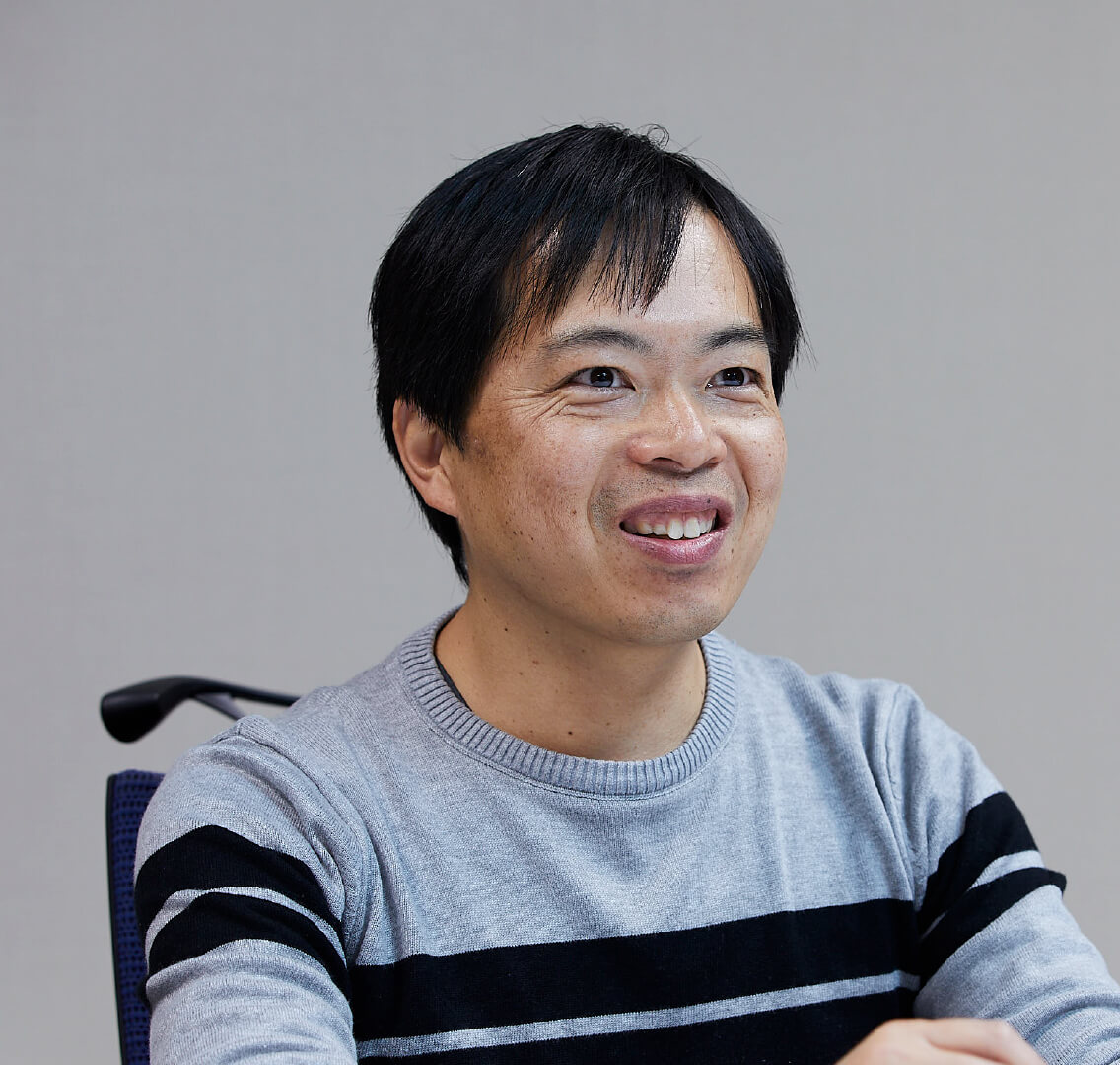 Someone who will use AI technology to expand the possibilities of drug discovery research.
Reiji Teramoto
Research Div. Discovery Technology Dept.
Since 2010
The kind of work that could only be possible at Chugai,
the antibody research specialists.
Reiji Teramoto has been involved in biodata processing using machine learning technology, a form of artificial intelligence, since the dawn of bioinformatics (a research field that uses information science to analyze biological data) in Japan. 'I am a science type to the core, but I have always hated doing experiments. As a student, I studied theoretical physics, which uses mathematics to come up with models for explaining phenomena.' He started working right around the time the human genome had been decoded and was starting to be published. 'I joined an electronics manufacturer, where, commissioned by a research institution, I was involved in work to analyze DNA sequences. As I was doing this work, I started to think that I too wanted to be in a position of doing research, and after I changed jobs to a pharmaceuticals company, I was sent to work as a joint researcher at a university research laboratory specializing in bioinformatics.' It was there that he learned of the existence of research that used machine learning to analyze gene and protein information.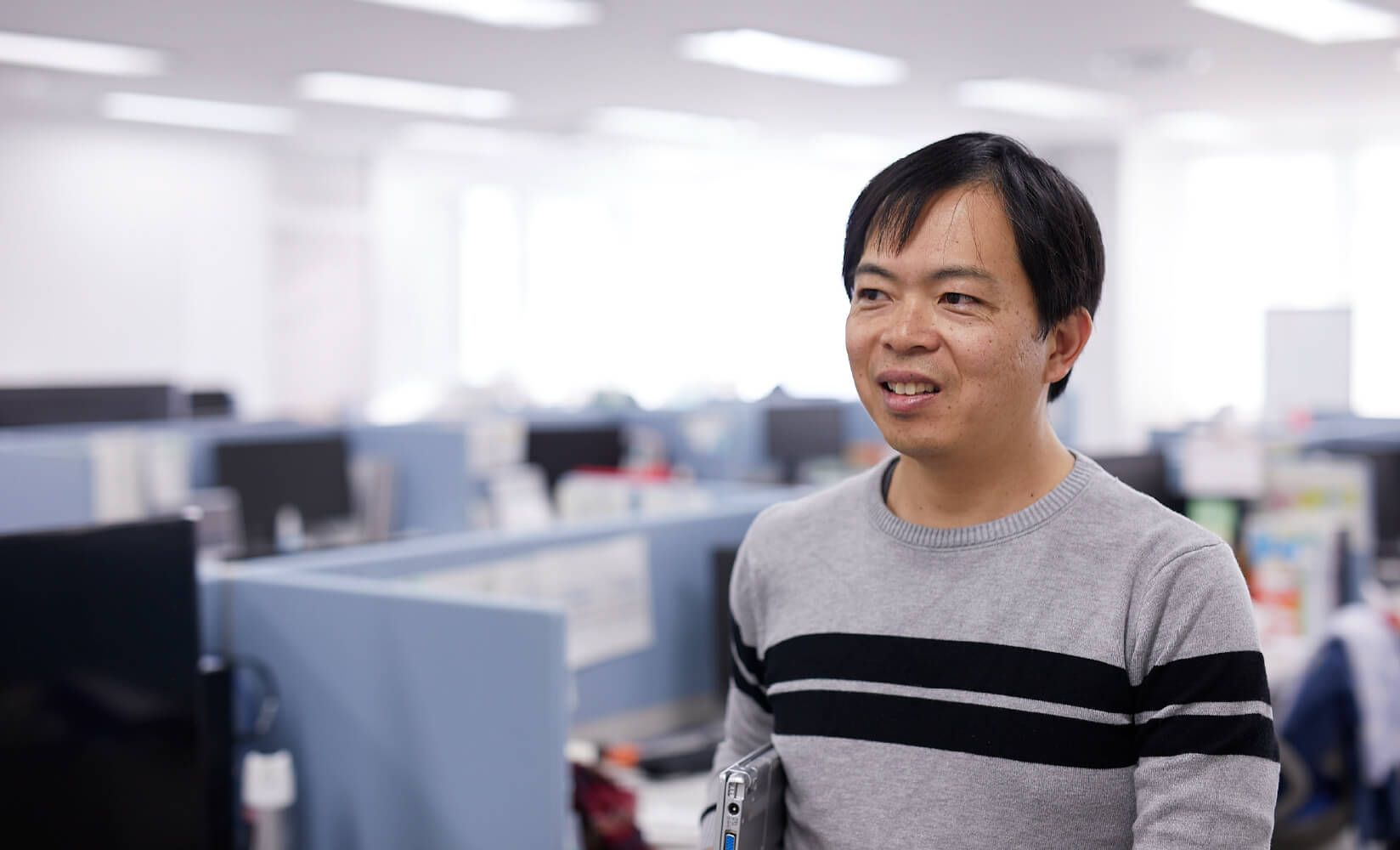 'There were hardly any companies working in this field at the time, but I happened to hear a presentation by Chugai Pharmaceutical at an academic conference. I do believe that there is particular potential for this technology in the fields of antibody research and cancer treatment in which Chugai Pharmaceutical is focusing its efforts. Impressed that there was a company working in this area and by the freshness of their approach, I decided I wanted to work there and applied for a position.'
Research intentions are reflected in the algorithms.
For four years after joining Chugai Pharmaceutical, Teramoto collaborated with research institutions in academia and was involved in work to discover disease-causing genes with next-generation sequencers. 'It was very meaningful work that sought to discover the targets of drug discovery through the analysis of genes and transcription factors (proteins that control gene functions).' Currently, he is attempting to employ predictive models that use machine learning in the researchers' drug creation processes. This work is something that Teramoto's team has created. 'It is a new field, so in the beginning, we needed to show the researchers what they could do with it. We did things like obtaining experimental data from them and predicting things that had not yet been tested, or verifying whether or not the results of experiments can be reproduced on the computer. By showing them the outcomes one by one and gaining their trust, now, we are being consulted by a range of researchers. Lately, the researchers have started to change the way they record their experimental data to make it easier to apply machine learning to it.'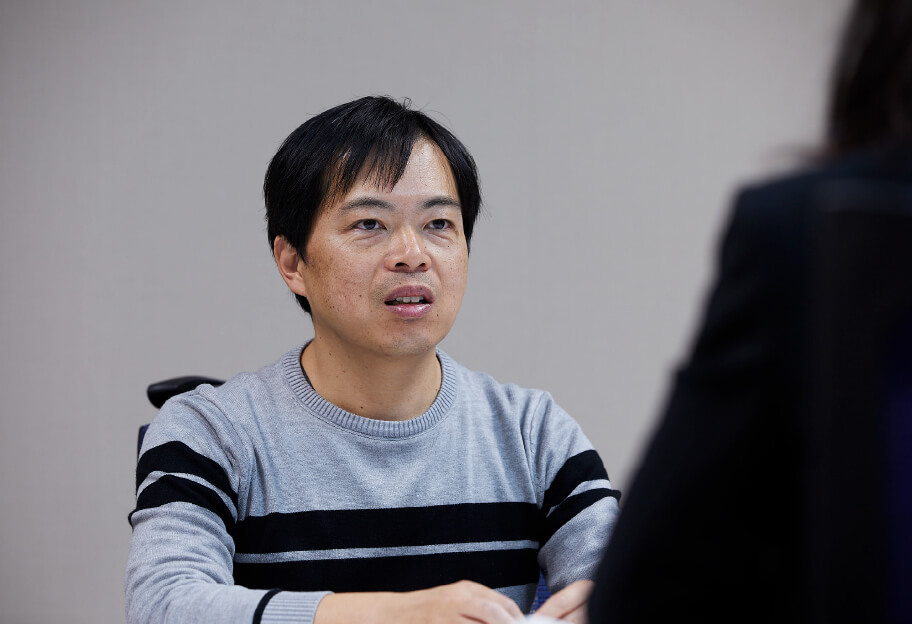 For example, take the antibody research that Chugai Pharmaceutical is devoting its efforts to. It is also possible to predict which amino acids to change to make antibodies bind more strongly. 'This was an area where there were hardly any precedents, so initially, we had to search from scratch for the right algorithm. Far from being tough, as a machine learning researcher, this is the part that I find unconditionally interesting.' Because this work involves collaborating with experimental researchers, he spends time discussing the background and objectives of the research with them. 'Because mistaken elements might enter the model if we get those things wrong, we need to approach it with the intention of deducing even those things that the other person hasn't said. There are projects in which we cannot build the model without first reading the research paper and doing some study, but we work closely with the researchers, getting them to explain the finer details of their specialist areas.'
Speeding up drug discovery
with the power of advanced technology.
Teramoto's challenge has only just begun. He says that the research issues that are adapting machine learning are still limited. 'While firmly establishing the technology, I am at the stage of extending its use in drug discovery to areas beyond the development of antibody drugs.' He believes that machine learning technology has the potential to make Chugai Pharmaceutical's drug discovery foundations stronger. He says that this is because, although research takes time and money, there are experiments that could be performed virtually on computers with the use of this technology. 'We can use it to expand the scope of exploration of substances and to determine whether any parts of the research are wrong. Even when an experiment has stalled and there is no next step apparent, we can predict what can be done and where using the computer. Also, even in situations where, due to time and cost considerations, researchers have to be conservative to avoid making mistakes in their experiments, virtual experiments have the advantage of allowing them to attempt things without those time and cost constraints.' Even though this is a field that is attracting global attention, there are still very few engineers working on it in Japan.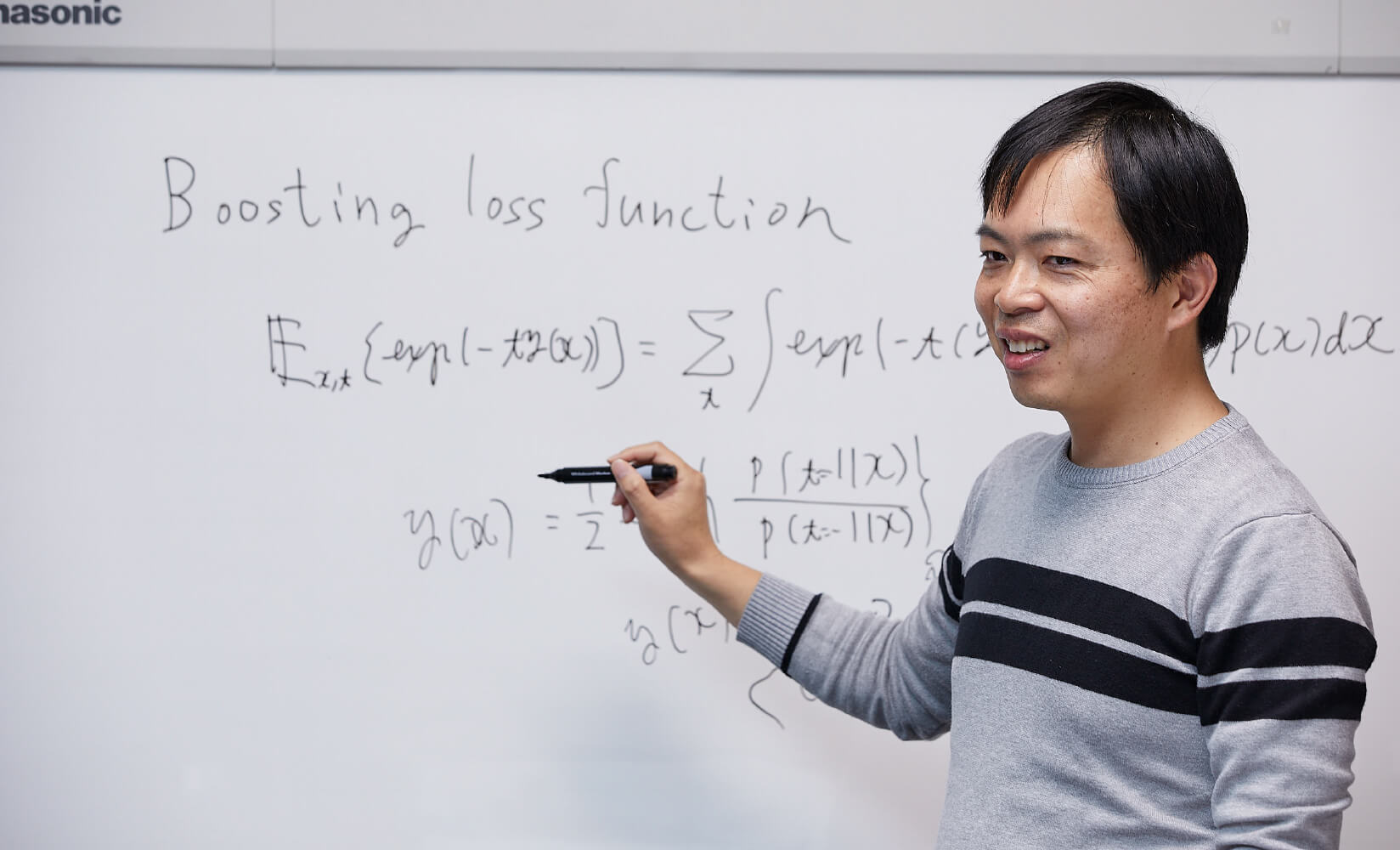 'You can study and learn from others about pharmaceuticals after you join the company. I think that this would be interesting work for someone who likes and has studied programming and math.' In the near future, Teramoto wants to apply this technology to a range of tasks and processes, from drug discovery research to clinical development. 'At the heart of my development of AI and machine learning technologies is my desire to use the technologies I love to be of service to the company and to other people. I do believe there are some industries in which these technologies could be put to use, but drug discovery research is something that helps to save lives. I hope that my work will help to deliver drugs to patients more speedily.'
*The contents of this article, and the divisions that the people featured in this article belonged to and the names of those divisions are current as of the time of the interview.