History of Chugai Pharmaceutical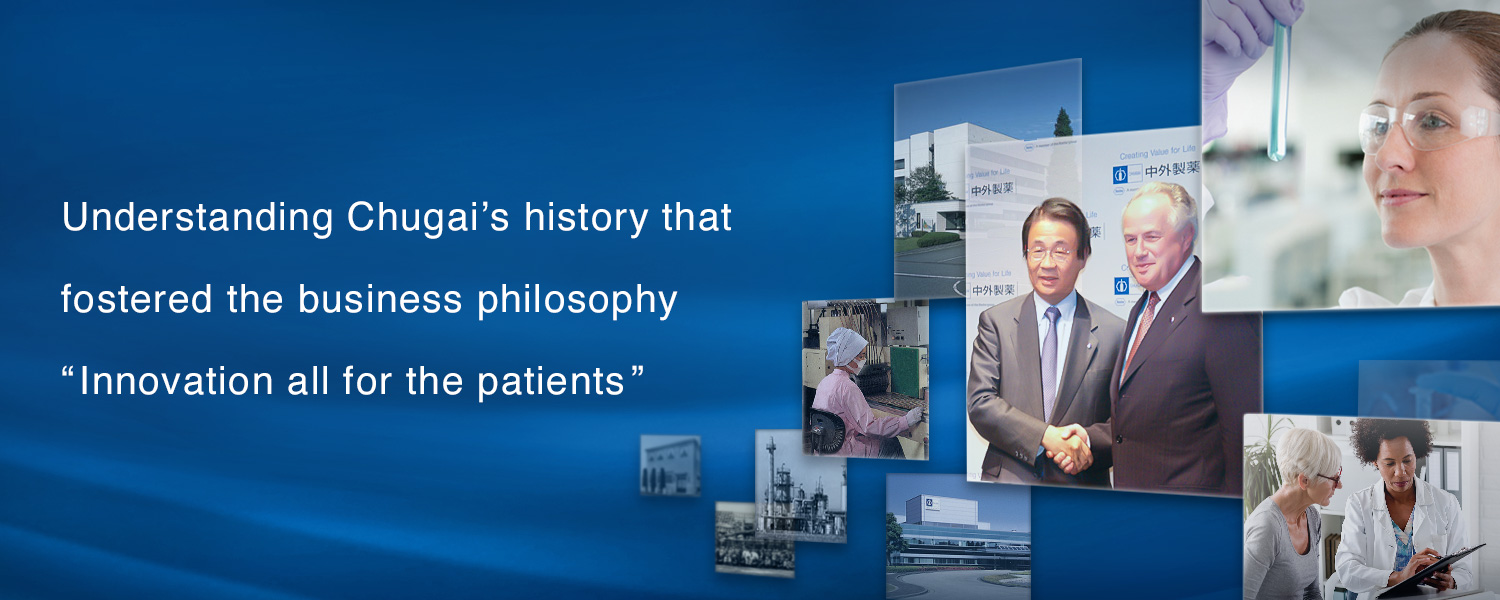 Innovation all for the patients
Chugai and Nippon Roche were established in 1925 and 1932 respectively, in Japan. Since then, both companies have modernized their business management by building research laboratories and plants. and have contributed to healthcare in Japan and abroad through a variety of products.
Chugai's founding spirit of "Creating drugs that benefit the world" remains deeply firmly rooted as our integral business philosophy "Innovation all for the patients" in our culture today.
We will look back on the history of Chugai, which has overcome many difficulties by innovating its business structure and focus since its founding.