Top Management Commitment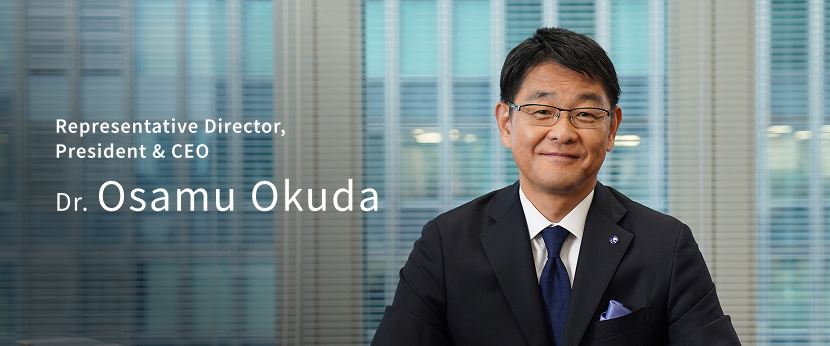 Chugai has set "creating shared value between our company and society" as the basic management policy of the company and aims to "realize advanced and sustainable medical care centered on patients". We will create value for patients and society by making full use of innovations that only Chugai can offer, and contribute to solving social issues and developing society through our business activities. Our company philosophy is also in line with "the United Nations Sustainable Development Goals (SDGs)".
The environment surrounding patients and medical care is changing dramatically, and the trend toward choosing only high-value solutions proven by data is increasing. Moreover, the spread of COVID-19 has made it easier for society as a whole to accept digital communication, and the use of digital technology is accelerating in communication with stakeholders.
In 2021, Chugai formulated the image of a top innovator aiming to reach 2030 and a new growth strategy "TOP I 2030" to realize it against the background of such changes in the business environment. In collaboration with Roche, we aim to be a top innovator in the global healthcare field, where not only pharmaceutical companies but also diverse players challenge innovation, while placing "innovative new pharmaceutical products" at the core of our business.
Chugai has consistently been committed to "innovation." To realize the image of a top innovator, we will continue to pursue the sustainable development of society and the growth of our company by solving social issues through continuous innovation.
(As of May 2021)