Helping Safer Childbirth(FY2019)
Helping to build an environment for safe hospital deliveries in Myanmar
Global Health
Social Contribution
Healthcare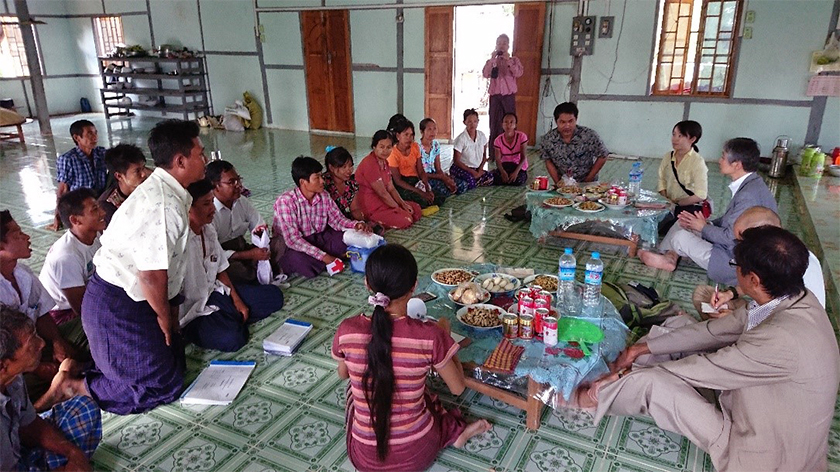 the Transport Funds Management Committee in Pauk Township
Since November 2018, Chugai, in partnership with AMDA-MINDS (AMDA-Multisectoral and Integrated Development Services) *1 has been working to build basic self-sustaining systems for supporting safer childbirth and maternity healthcare in the rural villages of the district.
Please refer to "HELPING SAFER CHILDBIRTH" (FY2018) for the start of this activity.
2019 activities
In October 2019, employees visited the site from October 26 to November 2, and conducted hearings to understand appropriate needs. In carrying out these activities, we are actively working to collect opinions and requests from patients, medical personnel, and local health departments.
1. Establishing transportation funds
In order to build a system that helps pregnant women and nursing mothers to access the hospitals in emergencies, the program established a transportation fund in each village through a mutual matching fund with residents, and the number of funds has reached 21. These funds were designed to be sustainable by providing interest-free emergency transportation expense loans as well as interest-bearing business loans to reduce attrition. We also provided training for residents to manage the funds on their own through the Transport Funds Management Committee.
2. Providing re-education and training for assistant midwives
Five training sessions were conducted for assistant midwives as public volunteers to deal with abnormal symptoms in pregnant women, and about 20 to 30 people participated each time.
3. Providing ultrasonic diagnostic equipment to the Pauk regional hospital
To detect abnormal symptoms in pregnant women and strengthen capabilities to deal with them at an early stage, ultrasonic diagnostic equipment, as well as training courses, and monitoring were provided.
Pregnant women who have been transported by using the fund commented that they were able to give birth safely at the hospital, and assistant midwives who help with childbirth also commented that they had become able to calmly cope with cases of abnormal conditions. Since the first ultrasonic diagnostic equipment was introduced at Pauk regional hospital in 2018, the basic environment for promoting safe delivery has been established. There was a report of a case in which the risk of a pregnant woman with trauma was predicted in advance and she was able to deliver safely by being transported to a hospital.
Moreover, in preparation for emergencies besides pregnant women, first-aid trainings were also conducted, and a total of 1,264 people participated. We also support such voluntary participation and learning by local residents.
We believe that the program leads to Chugai's mission of providing sustainable solutions.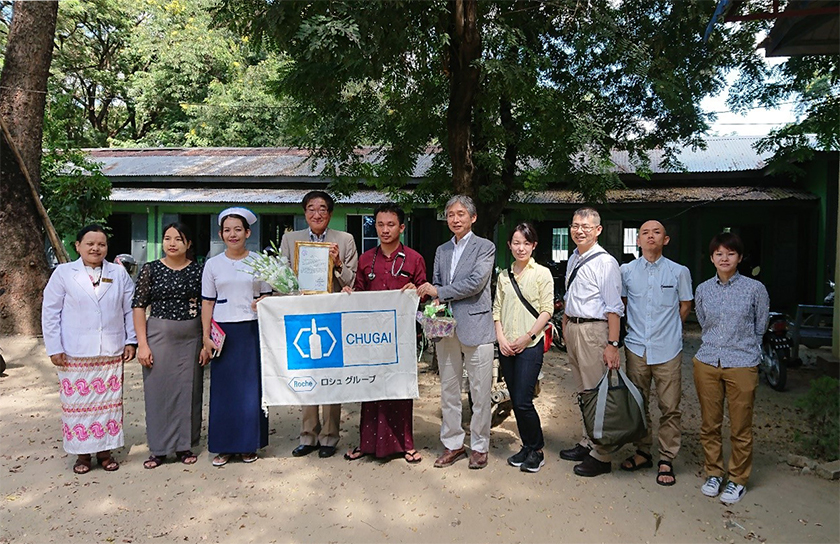 Pauk regional hospital