Refugee Fund-Raising Campaign and Charity Sale to Support for areas stricken by the Great East Japan Earthquake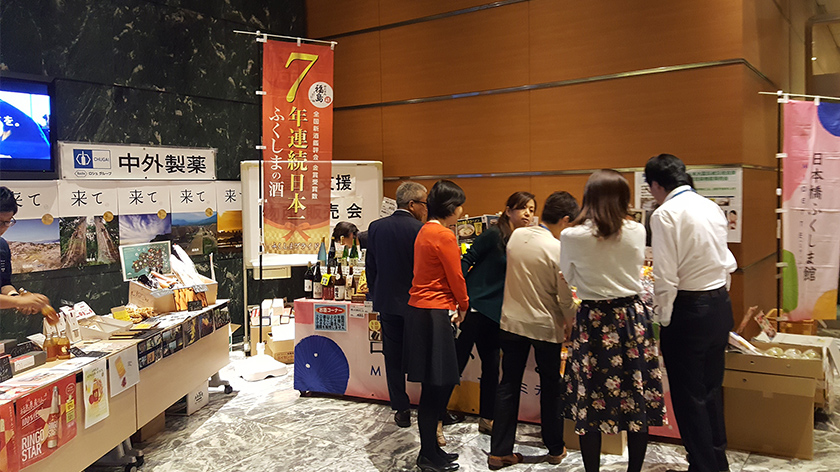 On November 26 and 27, with the cooperation of Mitsui Fudosan, Chugai Pharmaceutical held an event at the Nihonbashi Mitsui Tower which included a refugee fund-raising campaign and a charity sale to support regions (Fukushima Prefecture) by the Great East Japan Earthquake. Members from the Nihonbashi Fukushima-kan -the MIDETTE-, EGAWACONTRACTOR, and the Kato Farm came as sales staff during the event, offering products in support of disaster-affected regions that included farm products and other specialties from Fukushima. A large range of items was also available at the charity sale to support Fukushima Prefecture. Visitors to the venue could be seen asking the sales staff about the latest progress with recovery efforts in the stricken region, and it was clear that many of them hoped to offer their support.
Concerning supporting refugees through Japan for UNHCR. We held a campaign to collect money for the refugees in November 2019. Including the activity at this event, funds donated to support the refugee relief activity held by Japan for UNHCR for supplying about nutritionally enriched food supplements. The donations collected from employees was donated to UNHCR Japan. An additional donation was made by Chugai which matched the funds raised by employees.