Chugai Sponsors the baseball school for children with disabilities "Kids Sporting School 2019"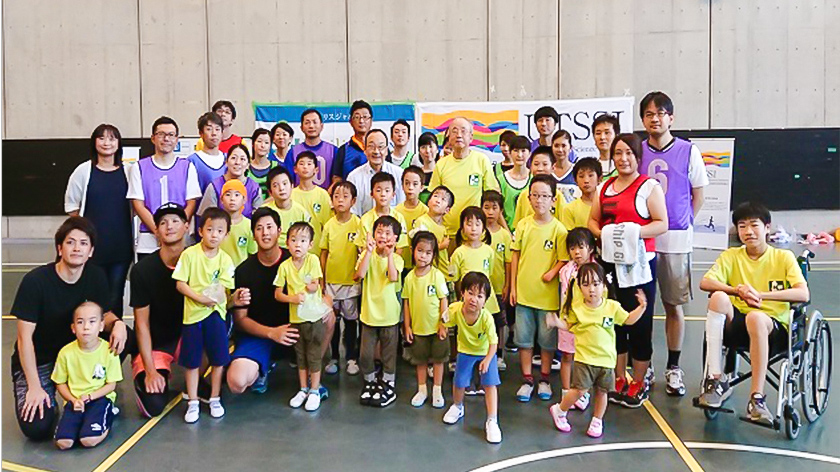 On September 8, Chugai was a sponsor of the "UTSSI* Kids Sporting School 2019" at the Gotenshita Memorial Arena, The University of Tokyo.
This event offers children with disabilities the opportunity to experience and enjoy sports with their families.
A total of 80 people, including 20 children and their families, staff and employees of the Chugai Group, participated.
Cooperating in the event were three former professional baseball players, they gave participant tips for throw and catch the ball. Then children practiced with implement suit them.
Participants tried handle the ball with their Instructor and each practicing at their own pace, finally everyone was able to catch and throw the ball.
Their engrossed look and cheerful smiles when they enjoyed with their family were impressive.
Chugai supports para-sports with the goal of achieving an inclusive society in which everyone can make the most of their own capabilities.
*UTSSI…The University of Tokyo Sports Science Initiative