Roche Children's Walk 2019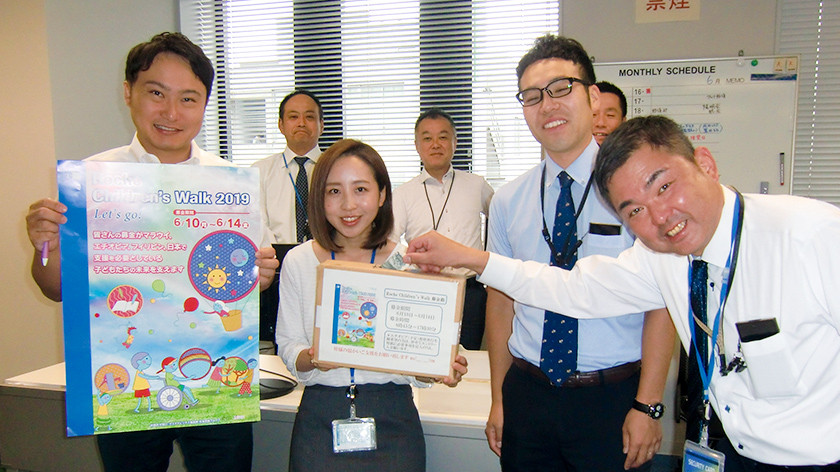 Between June 10 and14, the Chugai Group collected donations for and participated in Roche Children's Walk 2019, a global charity event carried out by Roche.
This marks the 16th time the event was held since the first AIDS Walk in 2003, with 169 Roche Group sites participating around the world.
The fund-raising effort resulted in donations from 2,531 Chugai employees totaling ¥1,220,000. These funds were matched by the Company with a gift in the same amount, for a total of ¥2,440,000. Half of the funds are going to be donated through Roche to assist orphaned children in countries such as the Republic of Malawi, the Federal Democratic Republic of Ethiopia in Africa. The remaining half was donated on the recommendation of the Association for Aid and Relief, Japan, an NPO, to the NPO "Ayumu."*
*The NPO Ayumu (Ozu, Ehime Prefecture).
Ayumu established in 2013 to promote activities for the care of people with severe disabilities, in May 2019, they opened the 3rd short-stay facility called Ayumu 3.