The Nature Observation Class for the Elementary School Students was held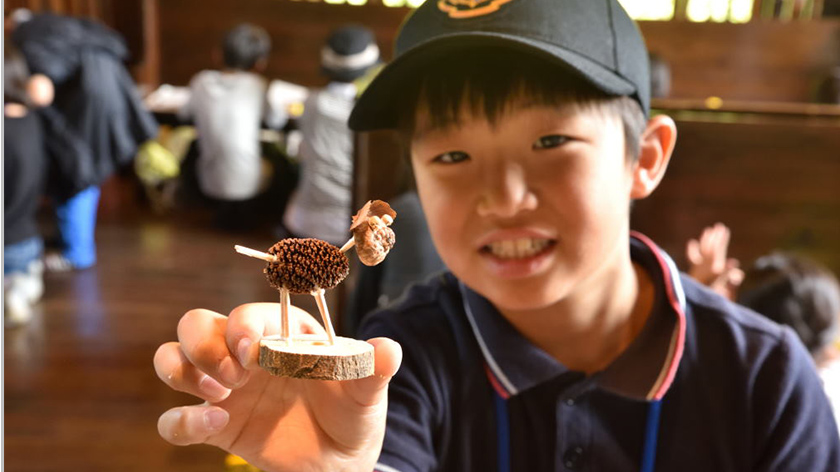 On Sunday, May 26, the "Let's Learn about Nature for Elementary School Students" event was held at Nase in Totsuka, Yokohama.
A total of thirty-four elementary school students who were sought from the public, and their parents enjoyed the nature of Nase. The children always took an interest in in finding rare insects and plants that could only be found in this season.
The afternoon session was preparing handicraft made from the gifts of nature. The scene of the children carefully took home the handicrafts which they had created based on their free ideas while selecting the fruit of over 40 varieties of trees, was impressive.
They learned the importance of the natural environment through watching the paper play about the forest which performed by staff, and it was a fulfilling day.
Chugai will continue to promote environmental conservation activities, with both children and adults can learn and understand nature, in order to sustain our irreplaceable natural environment.