Chugai Sponsors Hands-on Wheelchair Softball Class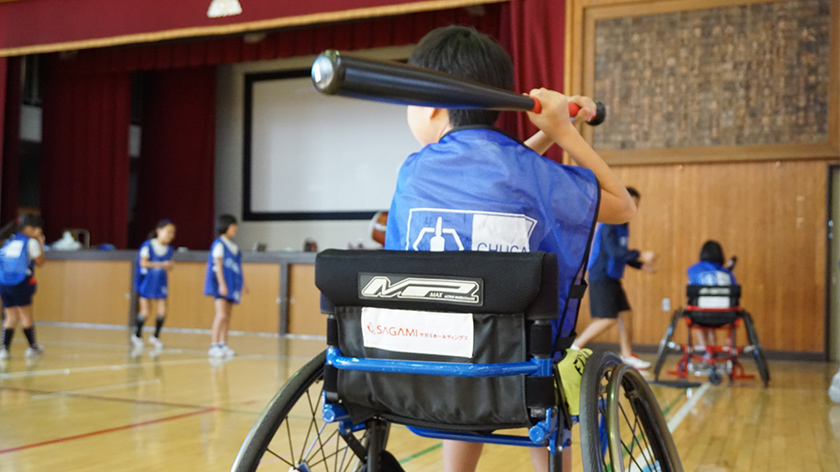 On Thursday, October 25, a hands-on wheelchair softball class was held for fourth-grade students at Futakami Elementary School in Katsushika Ward, Tokyo. This hands-on class, conducted primarily by students of Professor Nobuyuki Demise of Meiji University, was held in the hopes of teaching children about and deepening their interest in wheelchair softball and other para-sports.
To deepen their understanding, the seminar students first conducted a class using instructional materials they had prepared, including athlete interviews they wrote and edited themselves. The children, who had been looking forward to the hands-on class, got in their wheelchairs and were soon absorbed in practice and an actual game, playing alongside athletes from Japan's national team such as Yosuke Arai, Reo Onuki and Koji Ishii. The response from the children varied from "Now I know that anyone--even children--can enjoy this sport," to "I'd like to try wheelchair softball again," and "I'd like to see an actual tournament."
Chugai supports para-sports with the goal of achieving an inclusive society in which everyone can make the most of their own capabilities.