WHY CHUGAI?

Right now I work in the Drug Safety Division. My main responsibility involves translation from Japanese to English. As far as translation goes, we handle everything from drug safety reports to package insert translation, but we mostly translate drug safety information. One of our main goals is to facilitate communication with our overseas license partners so that Chugai and its partners can meet their regulatory obligations for reporting drug safety issues and assessing benefits and risks. Even though as a translator I know my contribution is very small, I like being part of this team working toward that goal. It's been nearly five years since I started working at Chugai, but it feels good to get up in the morning and come to work here.
Although, I must admit that it was a very steep learning curve when I first started out, because I wasn't a specialist in the pharmaceutical field. My specialty was more in language and linguistics. But Chugai has a good support system. There are knowledgeable staff who are always ready to share their ideas and knowledge with someone like me. So that really helped.

What I like about working in the pharmaceutical field is that there's always new information and new things to learn. The bar is always being raised, so there are a lot of positive challenges. There is some remarkably cutting-edge technology for developing drugs in use here and at the Singapore Research Lab, and you can feel that. There's a lot of really exciting innovation going on.
Also, when you're working in the pharmaceutical field, you're working to help people, basically—to improve patients' lives—which is another thing that really appeals to me.
And being in a global company like Chugai, we're not just working to improve the lives of patients in Japan or patients in the UK but patients all over the world.

I think Chugai is a great place to work because the company is expanding and keenly focused on its goal of producing innovative medicines to improve patients' lives.
In 2002 Chugai formed an alliance with Roche to focus on pharmaceutical prescription drugs for medical treatment, including anti-cancer drugs. So I was really excited because Chugai seemed like they were forging some new territory. As you know, in Japan the population is now slowly declining. I think soon workplace diversity will be a sink-or-swim issue, and bringing in skilled people from other countries over the next 50 to 100 years is going to be key for the Japanese economy to survive. So Chugai is trying to get in early and start this before it's too late. I'm really glad that Chugai is making diversity a priority, because it's going to help us to continue to be competitive in the industry.
Now I think the groundwork has been laid, and it's just a matter of filling in the gaps and smoothing off the edges to continue making Chugai a better place to work for everyone.
From that perspective I think it's a great opportunity, so my message to anyone thinking about it is to definitely please come and work with us here at Chugai. The people here are very friendly and open to communication. Coming to work in Japan can be a big step, but it can also be a very life-changing, positive experience.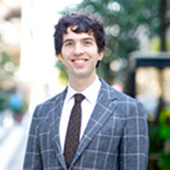 Matthew Mckeehan
In 2001 I graduated from the University of South Carolina, in my home state in the US. I majored in anthropology and also studied German.
After graduating, I had yet to discover what I wanted to achieve in life but was interested in living and working abroad, so I joined the Japan Exchange and Teaching Programme in 2002 to teach English at a junior high school in Chiba Prefecture. I loved the Japanese people, food and culture and ended up staying in Japan for five years, although my initial plan was to only stay here for a year.
In 2007, I went back to the United States for 2 years to acquire an MA in Japanese Translation at Kent State University's Institute for Applied Linguistics in Ohio.
As graduation approached in 2009, I responded to an online job posting in Japanese for a translation position at Chugai. When they asked me to come in for an interview, I flew over to Japan. After a trial test and a series of interviews in Japanese, I was accepted. I have been working at Chugai since September 2009.
*JET Program:

an organization that promotes international exchange between Japan and other nations. JET is an abbreviation for The Japan Exchange and Teaching Program.
Chugai Pharmaceutical Co., Ltd. takes great care over the information presented on this website, but it does not guarantee its accuracy, completeness, usefulness, etc. Furthermore, Chugai Pharmaceutical Co., Ltd. will not be responsible for any damages resulting from the use of this website or the information presented on this website. For further details, please read the following "Terms and Conditions of Website Use."