Chugai Receives the Best IR Award
Chugai received the Best IR Award for the first time in recognition of its consistent and continuous disclosure of information including by top management, as well as its proactive engagement in dialogue
TOKYO, November 19, 2020 -- Chugai Pharmaceutical Co., Ltd. (TOKYO: 4519) announced the company received the Best IR Award for the first time at the 2020 IR Award hosted by the Japan Investor Relations Association. The awards are presented to companies that have been highly accredited in the investment community for their deep understanding and promotion of IR activities.
The reasons for Chugai's selection are as follows:
"Chugai's top management is proactively engaged in dialogue with investors and its explanation is consistent. The IR department arranges opportunities for dialogue between top management and investors, and provides thorough explanation of Chugai's R&D status and trends in the pharmaceutical industry. The company's consistent commitment to disclosure has been highly praise, as manifested by its hosting of more briefings for investors despite the COVID-19 crisis this year than in usual year. Chugai's ESG-related explanation is detailed and its direction of creating corporate value, such as the establishment of materiality for each stakeholder, is clearly presented."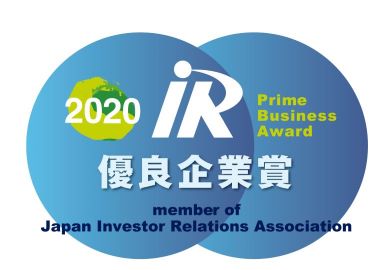 Chugai aims to become a top innovator in the healthcare industry for advanced and sustainable patient-centric healthcare. Chugai will continue its efforts to further enhance the IR activities by providing clear, fair and continuous information about not only the business activities but also activities related to the "creation of shared value" with society, including pre-financial information such as ESG, and by emphasizing mutual communication with various stakeholders.
Contact:
For Media
Chugai Pharmaceutical Co., Ltd.
Media Relations Group, Corporate Communications Dept.,
Tomoko Shimizu
Tel: +81-3-3273-0881
E-mail: pr@chugai-pharm.co.jp
For Investors
Chugai Pharmaceutical Co., Ltd.
Investor Relations Group, Corporate Communications Dept.,
Toshiya Sasai
Tel: +81-3-3273-0554
E-mail: ir@chugai-pharm.co.jp