Chugai Sets up Hands-on Para-Sports Booth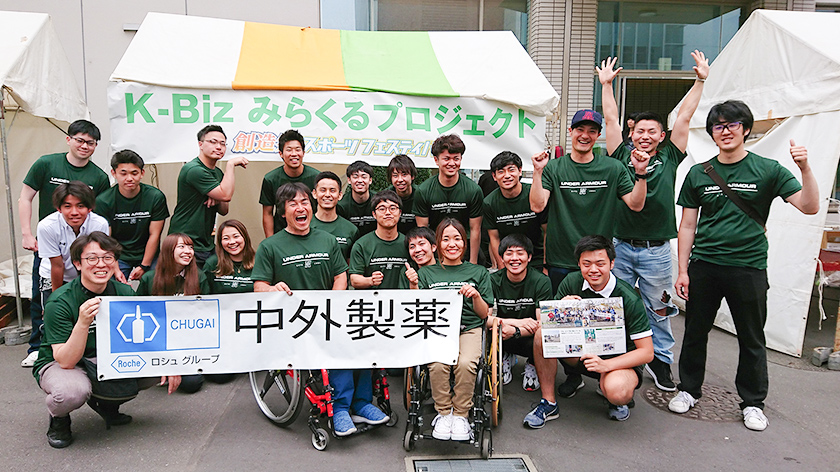 On July 2, Chugai set up a hands-on Para-Sports booth at the Yokohama Kanazawa-Hakkei campus of Kanto Gakuin University during Sozosai.
Chugai, a member of K-biz, the corporate partnership education platform of the school's College of Business Administration, ran the booth with the cooperation of the Mainichi Newspapers, the CENTERPOLE and the ZEN, along with student volunteers from the College of Business Administration.
We held events where participants can experience wheelchair softball, handbike and braille typewriter, to help them learn about the Para-sports. Participants tried to perform of many skills by controlling of wheelchair for sports, make name cards by operating a braille typewriter. Some children came again and again to these booths for experience. Feedback from participants included, "This was the first time I heard of wheelchair softball" "I definitely want to participate again."
Through Para-sports, Chugai is working to achieve an inclusive society in which persons with impairment can play an active role.